City of Winnipeg – Public Safety Building
2019 – 2020
Location: 151 – 171 Princess Avenue, Winnipeg, Manitoba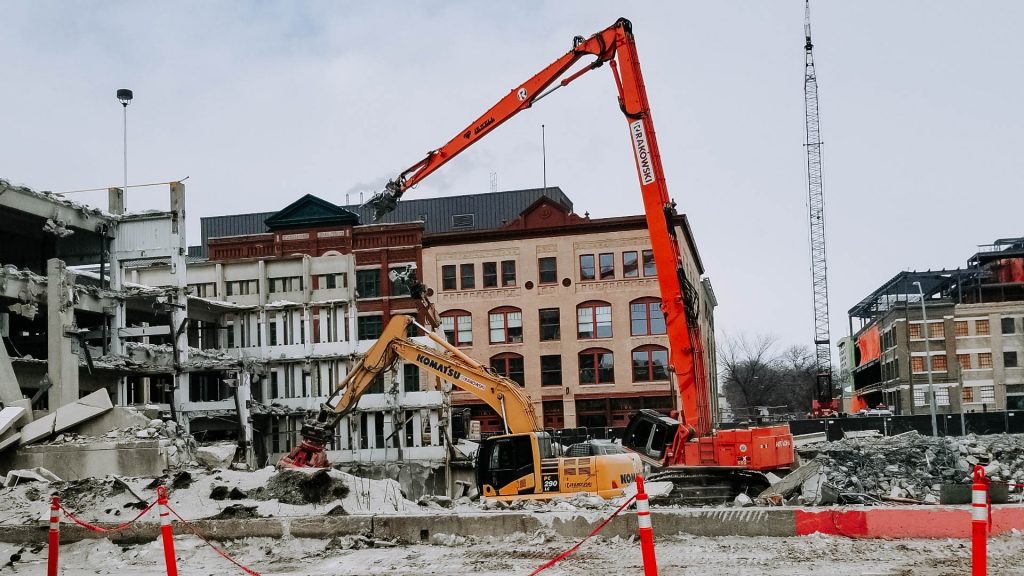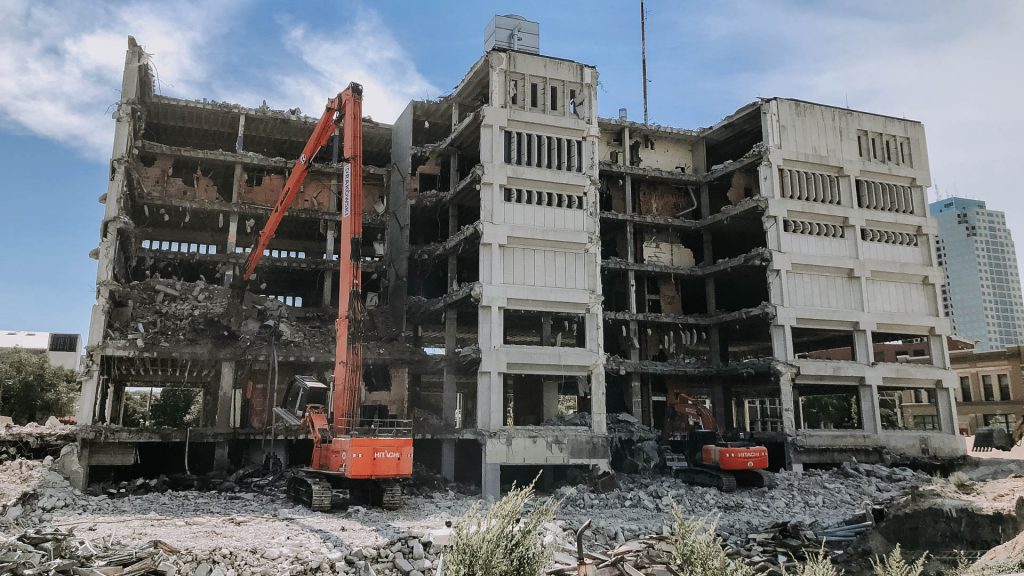 The project involved extensive hazardous waste removal as the 6-story 129,150 sq. ft. structure that was built in the 1960's. The abatement requires 30 workers for a 6-month period to painstakingly remove all asbestos containing materials throughout. Meanwhile the conventional demolition of the attached 5 level, 203,000 sq. ft. parkade was underway throughout the winter months. Vibration monitors were installed in all adjacent structures to monitor in real time any ground movement that may affect the historical buildings surrounding the PSB. Once all the hazardous waste was removed from the main offices, the High-Reach Excavator moved in to tackle the robust structure and were able to bring it down in a 3-week period. The demolition involved the closure of regional streets adjacent to the buildings as well as keeping local adjacent businesses operating. To add to the complexity, high voltage transformer vaults and cable ducts beneath the sidewalks surrounded the entire city block. Dust control was a must as this area of Winnipeg is densely populated with most people travelling by foot or bicycle. In total, 32,000 tonnes of concrete rubble were removed and recycled from the site resulting in a 97.66% waste diversion rate.